Mark your calendars! SAMHSA's next National Prevention Week will be from May 14 to 20, 2017. Each year around this observance, communities and organizations across the country come together to raise awareness about the importance of substance use prevention and positive mental health. The theme for NPW 2017 is: Making Each Day Count.
---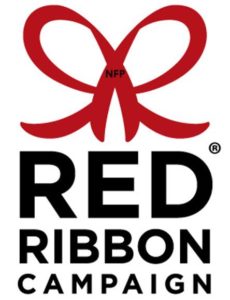 Red Ribbon Week: October 23-31!
East Haddam is about to turn RED!  The Red Ribbon Campaign® is the oldest and largest national drug free movement throughout the United States.
The Red Ribbon Campaign® was started when drug traffickers in Mexico City murdered DEA agent Kiki Camarena in 1985.  This began the continuing tradition of displaying red ribbons as a symbol of intolerance toward the use of drugs.  The mission of the Red Ribbon Campaign® is to present a unified and visible commitment towards the creation of a DRUG-FREE AMERICA.
When the red ribbon is worn by students, teachers and parents, it powerfully symbolizes each individual's commitment to preventing drug use in schools, workplaces and communities.  This national celebration allows the whole community to focus on the work being done to stop the spread of drugs and draw attention to the millions of children and young adults who have pledged to live drug-free.
Please show YOUR support by wearing a red ribbon, available at all East Haddam Schools, EHYFS, and many local businesses!
For more information, contact East Haddam Youth & Family Services or East Haddam Local Prevention Council at 860-873-3296